The beach, a nudist camp, or an organized naked group trip are the usual things that come to mind when thinking about naked activities. But there are scores of other things you can do nude, too! An article called "101 Activities You Can Do Naked" by nudeandhappy.com listed out – well – over a hundred. We have 40 random activities culled from them here. Read on and enter a naked state of mind…
We'll admit it, some of these activities are tough to think of doing naked, but why not let your imagination run wild? Of course, our specialty is having guys experience the fresh air and seas naked, but you'll see here that so much more can be done. By the way, our Everything2SeaX Twitter account is a place where you can share your own naked outdoor adventures. Just tweet us a photo, and we'll share them with other like-minded naturist followers.
Many of these activities are obvious. Others are imaginative. We hope as you peruse them, you can let your mind imagine the possibilities. Perhaps you'll even add a few things to your bucket list!
Showering – This one seems obvious… but in some gyms or your local public swimming pool, it might result in a really hot time!
Swimming – Once you try it, you'll never want to wear a swimsuit again.
Surfing – If water temperature permits, this is a treat.
Kite surfing – Nudists kite surfers are a rare breed, but it's a blast!
Windsurfing – Same as surfing or kitesurfing, once you have tried, you do not want any suit.
Scuba diving – This is a tricky one because 60 feet below the surface the water can be chilly, but if conditions permit, do it!
Gardening – A no-brainer. Sometimes you might need protection, but usually gardening is a perfect naked activity.
Cooking – Beware of oil or hot water. An apron can be necessary.
Cuddling – Skin to skin… the best.
Paddling – Stand-up paddle is far better naked, weather permitting.
Canoeing – Like most water sports, if the water is warm enough, no clothes are necessary.
Tanning – No tan lines. Don't forget sunscreen though!
Eating – No need to dress to have a meal, no?
Shopping – At a naturist resort like Cap d'Agde, you can enjoy naked shopping in public.
Running – A very pleasant activity (although for some guys, it may require some support for their balls).
Hiking – Enjoying nature the way it should be.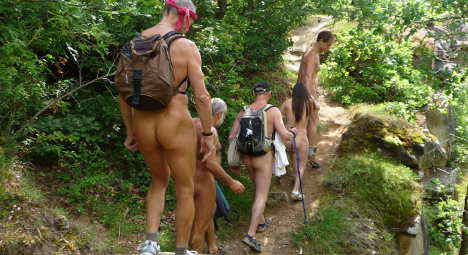 Playing cards – Easy and fun!
Driving – If driving in a public place, have a cover-up handy.
Playing pool – Many naturist resorts have a pool table, no clothes required.
Playing volleyball – Get some sweat!
Playing tennis – Who needs shorts and shirts to hit the balls?
Playing Petanque – The perfect summer naturist activity.
Bowling – More and more naturist clubs are organizing naked bowling. Simple and awesome in the buff.
Sailing – If weather permits, why wear clothes on a ship? Our sailings on Everything To Sea are clothing optional.
Skiing – This is tricky, as snow can actually burn the skin. Maybe only do if you are a seasoned skier.
Water skiing – Hitting the water badly can hurt, but if you are not taking risks, this is very pleasant.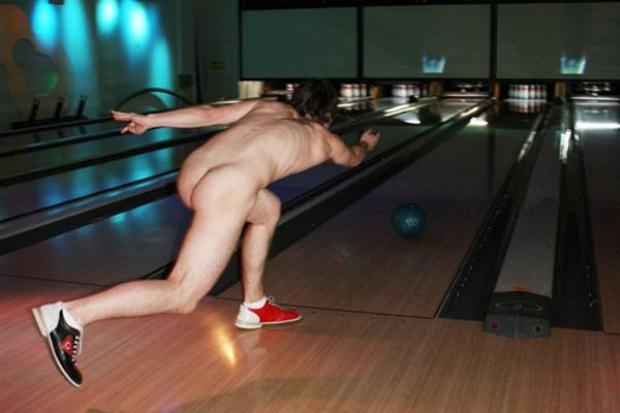 Wakeboarding – Same as water skiing.
Having a meal – Stay naked and enjoy some socializing around breakfast, lunch, and dinner.
Sleeping – The best way to sleep is naked.
Lounging – Sit on a couch and chill!
Dancing – You'll love it, complete freedom!
Browsing the web – No clothes required to sit in front of a computer or use a tablet.
Washing the dishes – Watch the hot water!
Doing chores – How to make chores pleasant? Get naked!
Writing this list – This is so obvious…
Watching TV – Like sitting in front of a computer, why be clothed to watch your preferred series?
Practicing yoga – Naked yoga is the ultimate form of freedom of movement, and consciousness of your own body.
Painting – On a canvas, your house, objects, it's funnier to be naked.
Repairing – Whatever you have to repair… unless you need protection.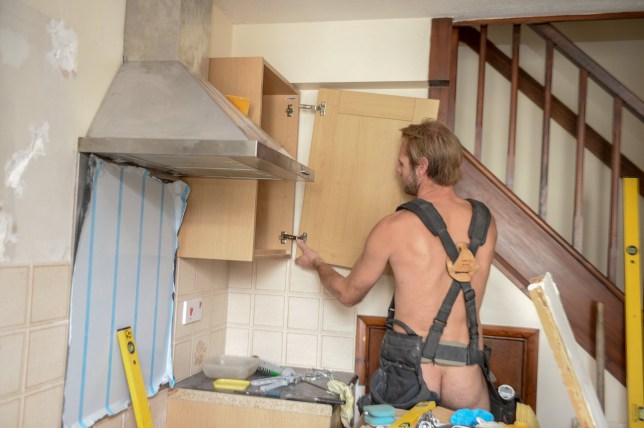 We posted some obvious, but also some not-so-obvious ones, just to get you thinking outside of the box. If anything, we hope you realize that in theory, almost anything can be done au naturale.