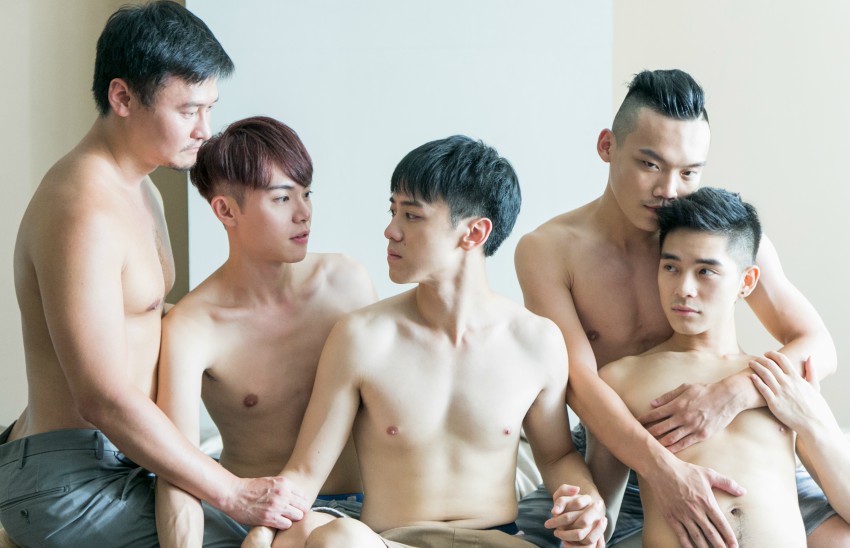 We round up five modern-day homosexually-charged flicks that proudly and unabashedly show off… the goods.
When we think of 'gay film' or 'gay cinema', what titles come to mind?
In recent times, perhaps it's the likes of Brokeback Mountain, Moonlight or Call Me By Your Name, all of which were expertly crafted and in their own way, that moved the, well, gay agenda forward in the general public consciousness.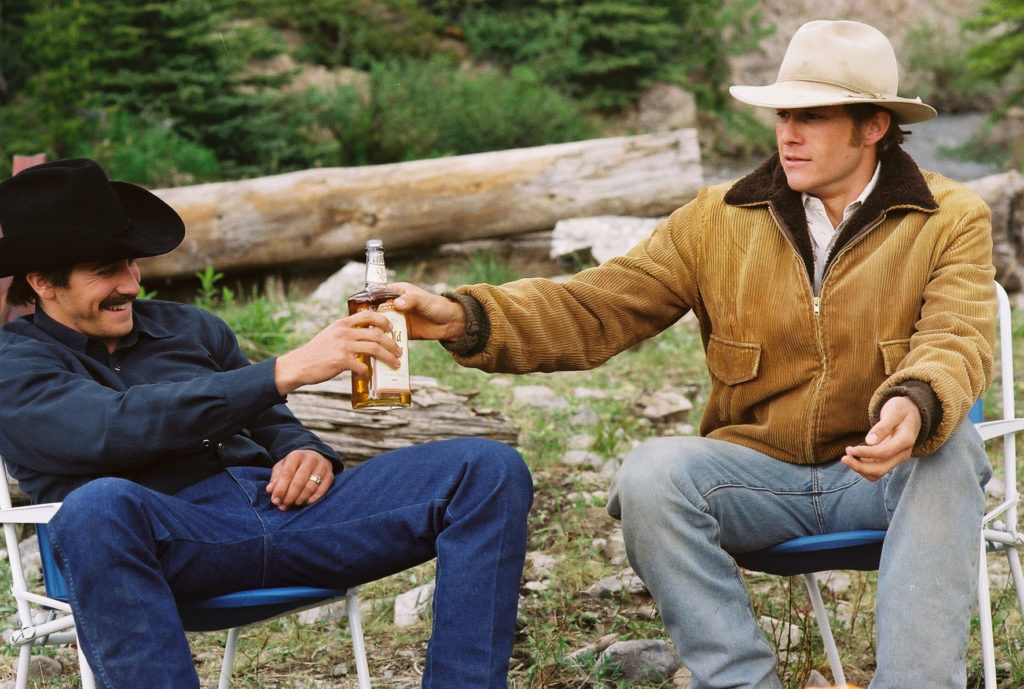 Every now and then, you might want to watch something just a tad more… spicy. Not necessarily porn, but something that celebrates the male flesh in all of its raw, unadulterated glory. The chest. The arms. The pecs. The thighs. The butt. The cock and balls. And no, none of that Mark Wahlberg on Boogie Nights bullshit! The very first picture of this blog post shows a scene from Sodom's Cat, a movie by Huang Ting-Chun. It follows five Taiwanese men that meet for a group-sex party after meeting on a gay app.
Lo and behold, we present you with five gay films that feature male nudity – no prosthetics involved!
Free Fall (2013)
The premise of this German film is certainly saucy: a policeman, about to become a father, falls for a fellow officer. What takes it up a few notches is its indelible sense of intimacy and sensuality that underscores much of the film as it traces the twisted dynamics between Marc and Key.
Whether they're doing it indoors or outdoors, the two men's chemistry is palpably off the charts and makes for some of the most erotically and emotionally charged sex scenes between two men ever displayed on the silver screen.
2. I Want Your Love (2012)
Initially developed as a similarly named short film (released two years prior), I Want Your Love is a fly-on-the-wall look at the lives of a handful of gay men living in San Francisco over one weekend.
Centered around Jesse, a 30-something gay man on the verge of going back home to the Midwest, the film posits the question: When you're at the end of your ropes, what will you do? Suffice to say, there's a lot of (unsimulated!) sex involved over the course of I Want Your Love that makes it both intimate and tantalizing.
3. Shortbus (2006)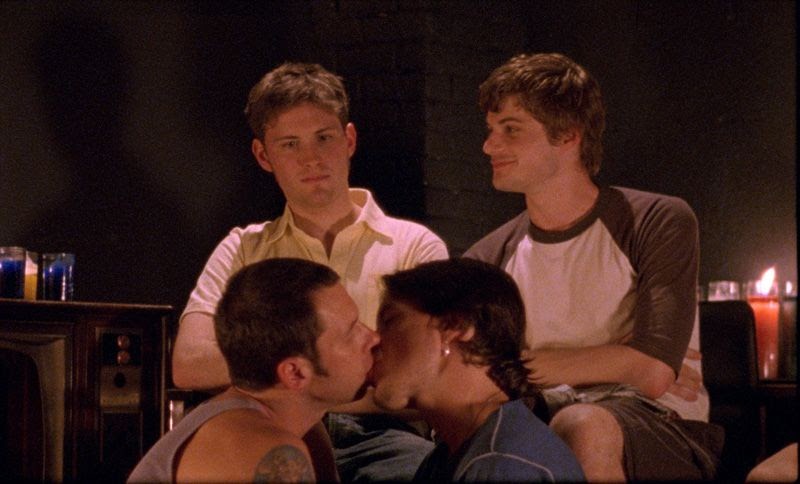 The oldest title on this list, Shortbus has been described as "a mad nexus of art, music, politics and polysexual carnality", a melting pot of people and sexualities that takes place in and around a modern-day underground salon.
The film's most memorable moment is of course the threesome–once again unsimulated–between three gay men: James, Jamie, and Ceth, played by out musician Jay Brannan. At one point, one of them even singing national anthem while giving a rimjob (!). Shortbus packs in as much heat as it does heart, and it's been deemed a cult classic for reasons beyond its naturist moments.
4. Paris 05:59: Théo & Hugo (2016)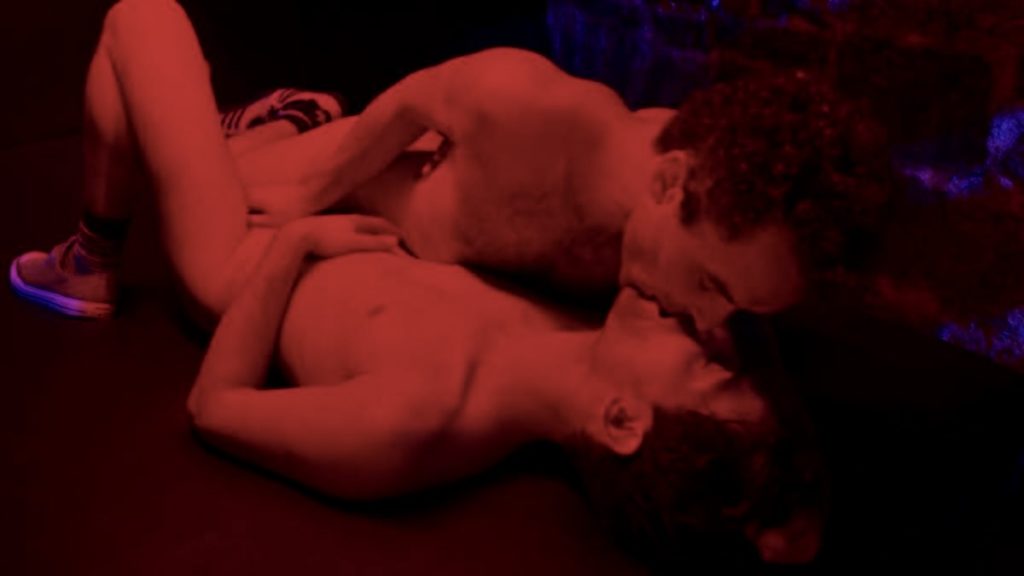 There's no feeling so grand as being with your loved one and throwing your cares to the rest of the world, that all-consuming, all-sweeping sentiment of 'you and I against the world'. Less Bonnie and Clyde, more Orpheus and Eurydice, Théo and Hugo's shenanigans may be short-lived but no less groundbreaking–if not all the more engrossing and arousing thanks to the copious amounts of gratuitous nudity and sex scenes littered throughout the film.
5. Stranger by the Lake (2013)
Of course, you didn't think we would leave this one out, did you? At first glance, this movie might seem like an Everything To Sea travel experience… but things quickly take off in a different direction. Stranger by the Lake tells the story of Franck, a regular visitor to a nude beach where he meets (and has sex) with men.
During one of his visits, he encounters Michel, whom he instantly clicks with… and has a boner for. What transpires is a drama that's both sexy and thrilling in all of its decadence. Sound familiar? Fear not, we promise things are tamer at Everything To Sea!
Have you watched any of these films? If so, tell us what you thought of them. But remember, no spoilers, please!